Latest Product Data Sheets Now Available Online
02
Mar
2020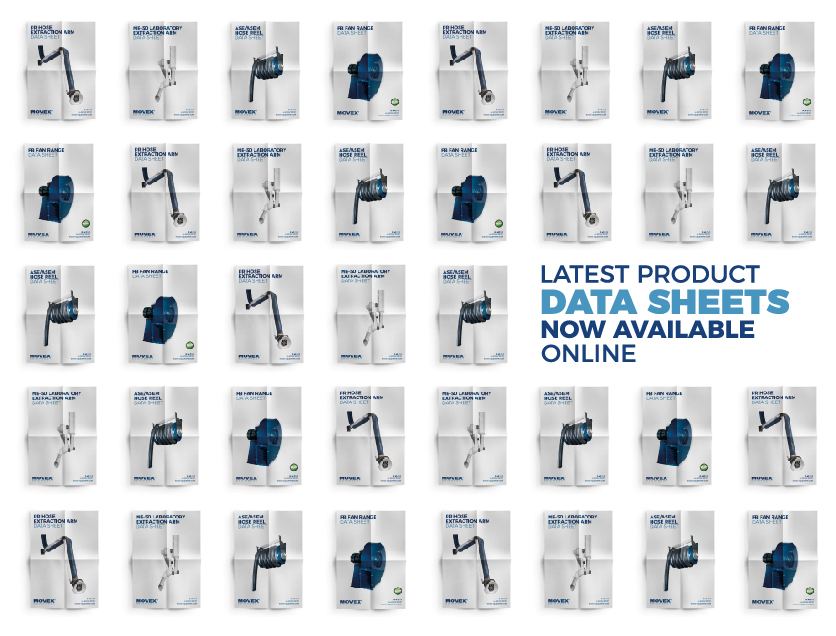 Movex Equipment Ltd has been working hard to update and bring you the latest product data sheets and we're pleased to announce that all of our latest data sheets are now available online to view and download from the relevant product page, or the 'Downloads' section.
We currently have over 35 different data sheets available in our line-up of Industrial, Laboratory, Vehicle Exhaust and Fans and Controls categories. Product data sheets typically specify the characteristics of each product, the features, the performance statistics and component materials. Feedback from existing clients has already said that: "The data sheets are a great resource to help specify the correct equipment for our projects."
ABOUT US
Movex Equipment Ltd is the UK's leading supplier of dust filtration and fume extraction equipment. Movex Equipment specialises in the distribution of dust filtration and fume extraction equipment to the UK and Ireland's LEV (local exhaust ventilation) market, laboratory equipment suppliers, education boards, welding workshops and many more. The extensive product range covers all working environments where hazardous dust and fumes form part of the working process.
ADDED VALUE
Over 10,000 specialist dust filtration and fume extraction products available
Established national and worldwide distributor of dust & fume LEV equipment
Industry specialists of local extractors, fans and filters for all working environments
Over 60-years of combined experience in the extraction equipment industry
First-class customer service and free technical advice available
Substantial flexibility and prompt lead times
A 12-months warranty*, as standard (*please click here)
If you would like to find out more about Movex Equipment's diverse product range and how they can add value to your business, please call +44 (0)1942 909121 or email info@movex-equipment.co.uk for a no-obligation discussion.
2020 PRICELIST
Get your hands on a copy of the latest 2020 pricelist today, simply get in touch via the contact page here and they'll get a copy out in the post today!