Movex go 'All-Out' at the Mach Show 2018
15
Apr
2018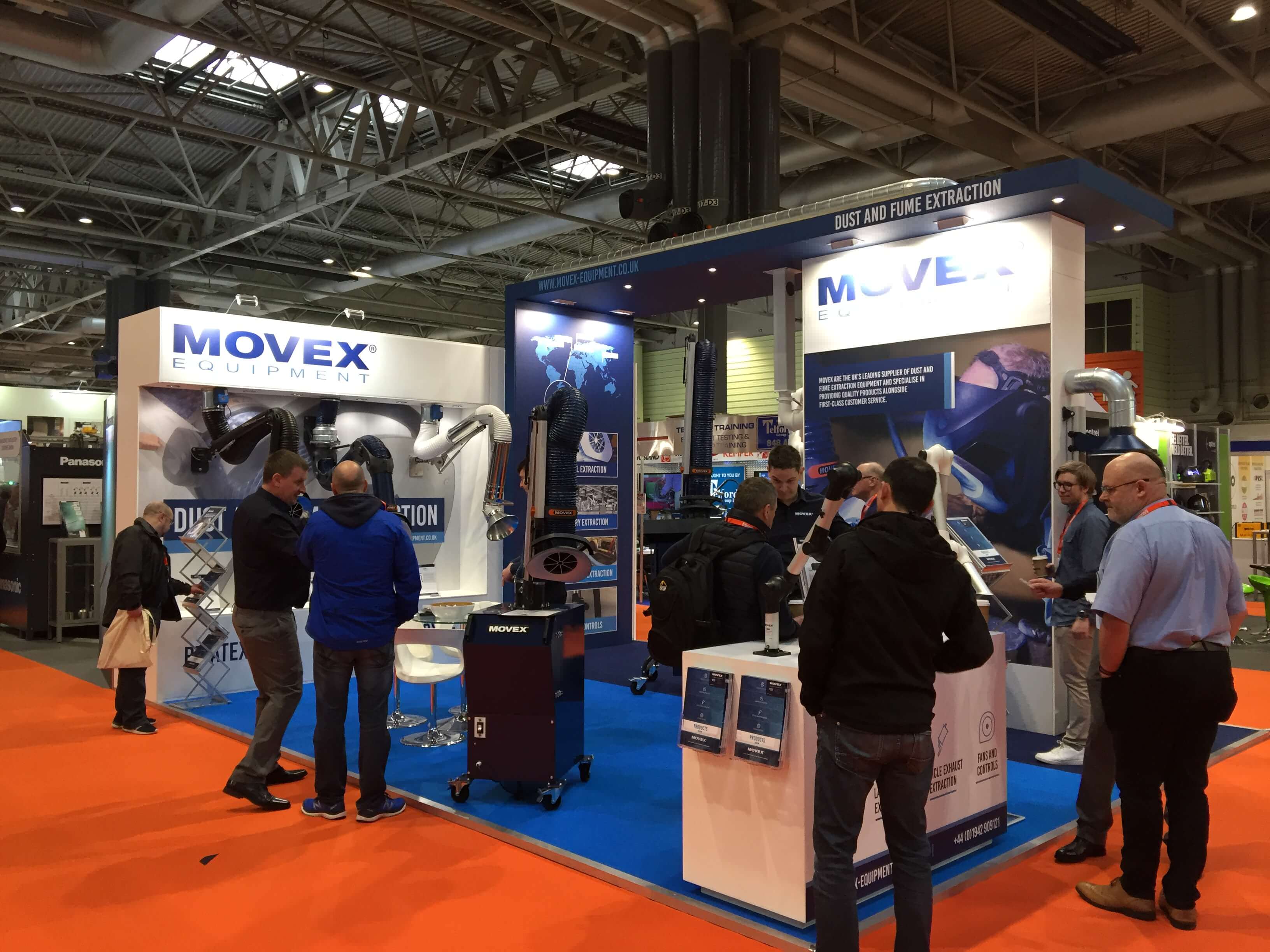 Movex Equipment has once again returned to the MACH Exhibition 2018, exhibiting on stand H20-855 in the Welding Zone.
The MACH Show started on Monday 9th April and ran until the Friday 13th April. The MACH Exhibition is a biennial exhibition that is classed as the UK's most premier event for engineering-based manufacturing technologies. The anticipation of the show was poised to be the destination of choice for engineers and manufacturers and they didn't disappoint, bringing together the best of UK manufacturing all under one roof.
The previous event (held in 2016) attracted 25,627 visitors that represented a diverse range of sectors across the whole of the UK manufacturing industry and had over 600 companies exhibiting. The MACH Show was bigger and better than previous years; new zones and innovative technologies were introduced along with a vibrant seminar programme.
Movex displayed a variety of products for a number of dust and fume extraction solutions. The products were all connected to a custom-made ducting system and a high-powered fan for live-demonstrations. The demonstration involved polystyrene balls (used as a metaphor for dust particles) extracted from an 'at-source' working environment (the bottom of the arm) and taken through the ducting system through to a dust filter, where they were collected.
The equipment included: a PR ATEX extraction arm (a fire-rated extraction arm), a PRX extraction arm (a unique product on the market today which featured hand controls and LED light), a RX RF extraction arm (made from stainless-steel and ideal for use in laboratories and food manufacturing workplaces) and a CFE dust filter (suitable for filtration of dry particles, dust and welding smoke for mechanical industry).
In addition, also exhibited on the stand was two of Movex's mobile filters, which were both equipped with a PR extraction arm.
To find out more about the products available at the MACH Show, please contact us on 01942 909 121 or via email, info@movex-equipment.co.uk In addition, keep in touch with us on our social media channels, Facebook, Twitter or LinkedIn for our latest updates.