Fire Stations and Emergency Services
28
Aug
2016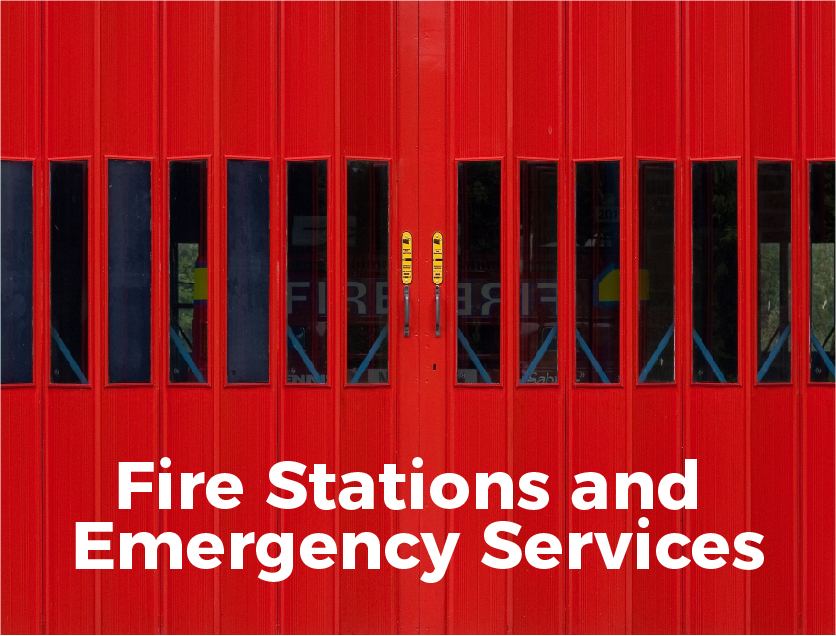 Extraction systems for emergency vehicles are designed to prevent firemen and associated staff from breathing in harmful gases and dusts in a working environment that every vehicle emits. These systems are different from typical workshop systems as they allow the vehicle to drive off whilst connected to the exhaust. MOVEX Equipment offers three different types of systems for varying emergency vehicles for automatic disconnect applications which can be tailored to suit high and low-level exhausts.
Fire Tender Workshop environments are primarily for the servicing and maintenance of Emergency Response Vehicles. All standard type systems can be fitted in these non-emergency type bays.
Exhaust rails for rescue vehicles
MOVEX exhaust fume rails for emergency vehicles are constructed with load-bearing aluminium profiles and integrated guide rail. The exhaust fume rail is equipped with special fixed brackets which can easily be mounted to walls or ceilings.
AFSA is a simple exhaust for shorter vehicles with low-mounted exhaust pipes, such as ambulances.
AFSH

is an optimal solution for longer vehicles with low-mounted exhaust pipes, such as turntable trucks.
AFSU is for vehicles with high-mounted exhaust pipes, such as fire engines. The chain suspension of the rail means simpler installation and is easily adjustable for different vehicle heights. The design also facilitates completely automatic function at turnout and approach.
The rails can be equipped with various automatic solutions, including the start and stop of fans and automatic nozzle disconnection.