Out Now! Get your hands on our 2020 Pricelist
17
Feb
2020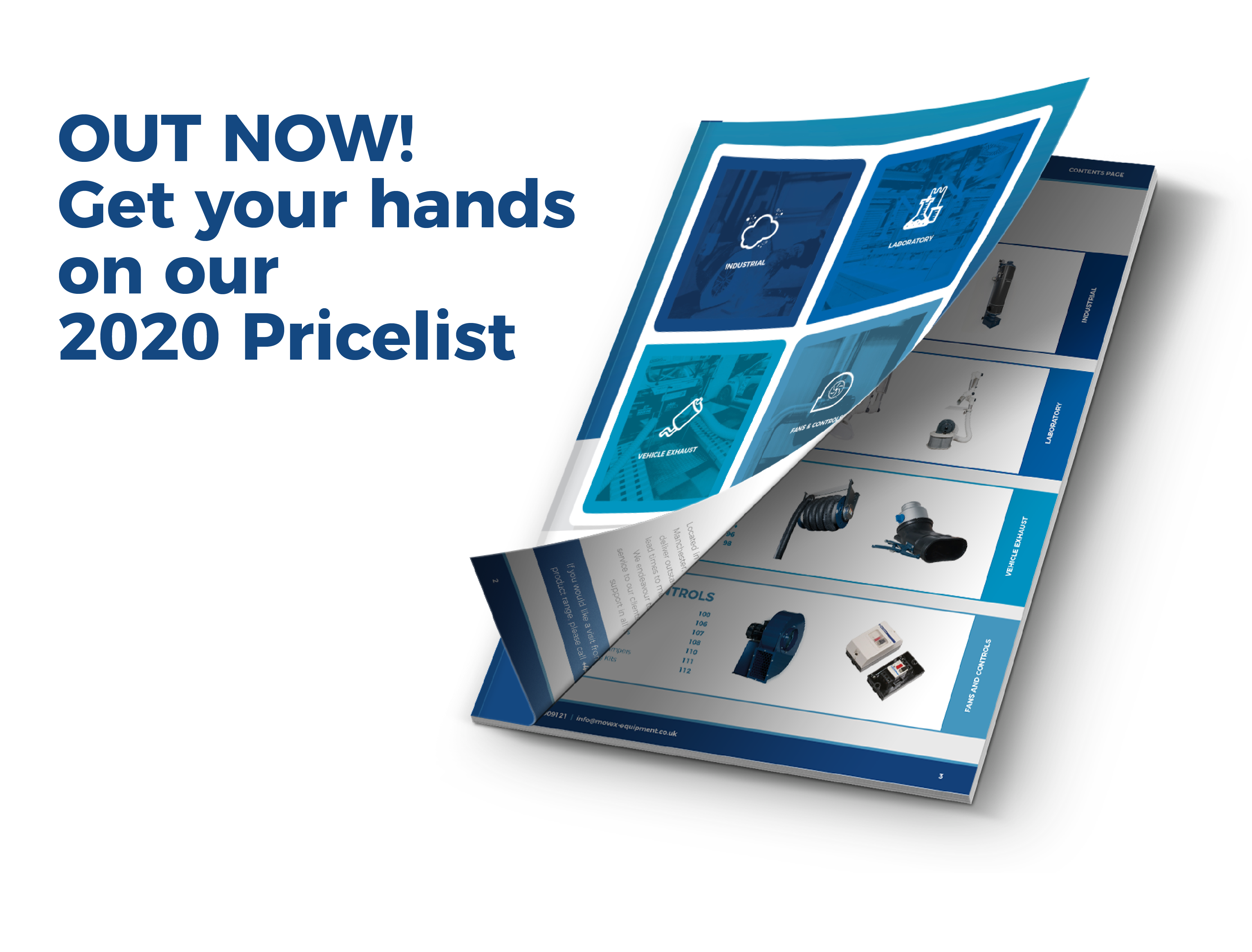 Movex Equipment Ltd has launched its 2020 Pricelist, have you requested your copy yet?
As part of Movex's continual development processes, the 2020 Pricelist has been scrutinised to refine and improve the usability for specifiers of local exhaust ventilation (LEV) systems across the UK and Ireland.
New Products
In the 2020 Pricelist, we have seen a number of products come and go, and some which have just been further developed by the Research and Development team, such as the PRX (see our blog post, Movex Launches New Products for 2020).
At Movex, we have also been developing a number of smaller, supporting products to complement each of the product lines, to name a few here are some examples:
PR-ST – A new spark trap that can be installed to the PR nozzle to capture sparks at-source
PTXA – A 180°, one joint ceiling and floor bracket for use with 2000/3000/4000 PRX tubular extraction
PK Hood – A conical hood accessories for use with the PRX and PTEX-2000 that is available with switches and lights, or both!
Improved Functionality
Whilst new products are a key feature of the new pricelist, efforts have been made to improve its usability and to make specifying local exhaust ventilation (LEV) system as easy as possible. This is present in the 2020 pricelist in the ME laboratory extraction arm builder, where specifying had previously proved complicated; the process has now been fragmented to select:
The arm's width, either 50, 75 or 100mm
The hood tube connector and;
The capture hood (a choice of seven available). Each capture hood easily specifies whether or not a hood tube is required.
The builder functionality was carried over from the APS Sliding Rail System and the ASA Articulated Swing Arm System in the Vehicle Exhaust category after proving to be a success for improving the specification of systems.
Easily get your hands on a copy of our 2020 Pricelist by simply getting requesting yours today. Get in touch with us on +44 1942 909121 to discuss our product range or email info@movex-equipment.co.uk.